Private Charters, Tours and Events
Aside from our daily water taxis from Pine Island to North Captiva and Cabbage Key, Island Girl Charters also offers private charters, tours, and events for all types of occasions. Every charter is completely customizable, from the boat size, to the time of day, routes and destinations. Prices for trips are dependent on number of passengers, boat size, length of trip, etc. Please call 239-633-8142 to get a price for your trip.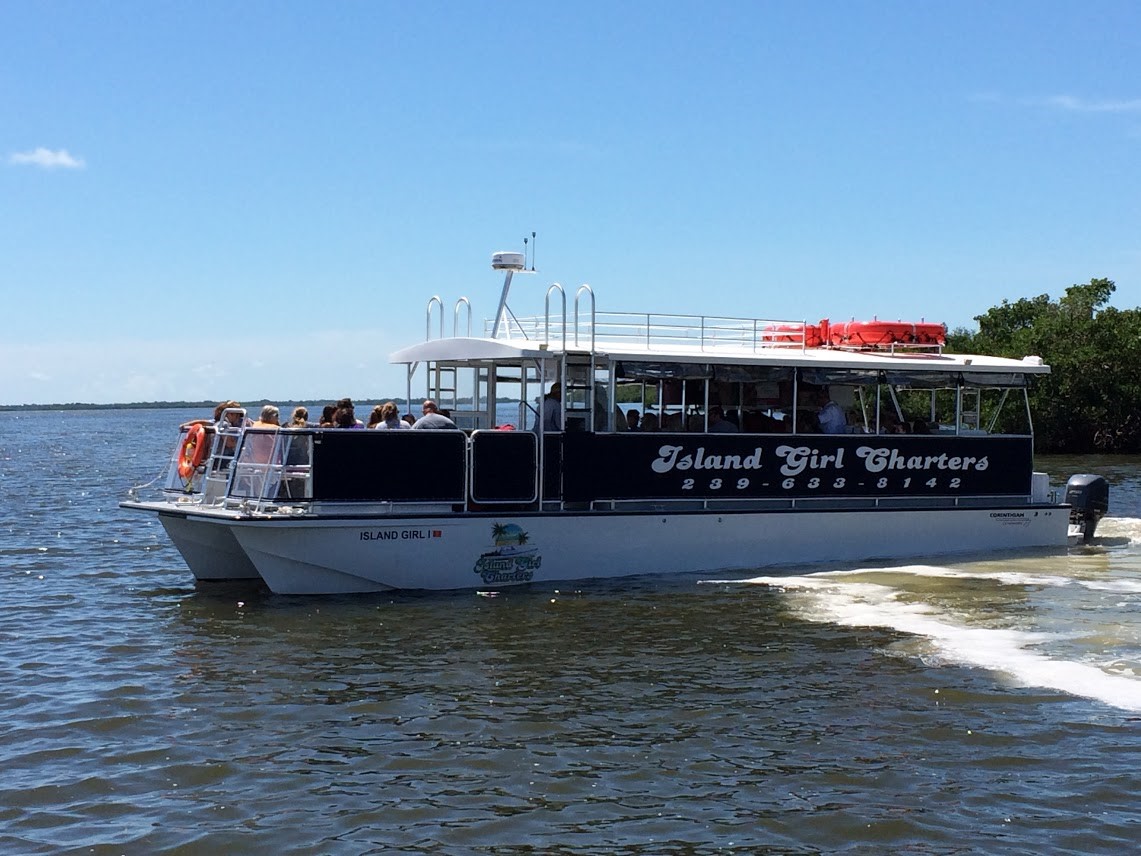 Private Charters
Private charters are offered to any passenger who needs a ride at a time that is not offered on our daily schedule. Since our schedules change according to the season, you can request a private charter to get you to or from your destination, even after our last regularly scheduled boat runs. Private charters are also convenient for passengers who wish to travel to the outer islands that are not on our normal schedule, such as Useppa, Captiva, and Boca Grande. You can also "Island Hop" and request a private charter from one of the outer islands to another.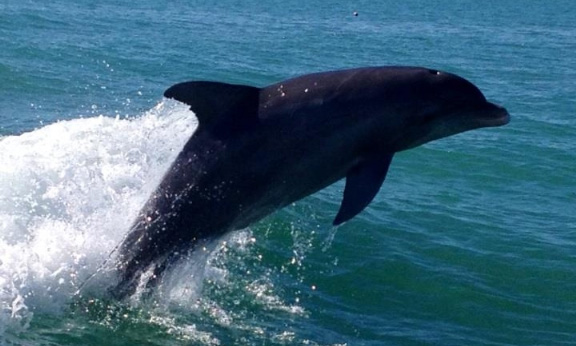 Sightseeing Tours
Island Girl Charters is located on Pine Island, along Florida's beautiful Gulf Coast. This uniquely undiscovered area is perfect for nature and animal lovers to see wildlife in their natural habitat. Island Girl Charters offers private sightseeing tours that include dolphin watching, manatee watching and bird watching. Passengers can request pick up from the location of their choosing, and one of our Captain's and/or crew will take them on a relaxing ride around Pine Island Sound. During the tour, your Captain will search for dolphins and manatees, and may even get dolphins to jump in the wake behind your boat. Your Captain will also share some fun facts about the barrier islands and local knowledge about the area and its history. Sightseeing trips can also include a stop at Barnacle's on North Captiva, or the famous Cabbage Key Inn restaurant.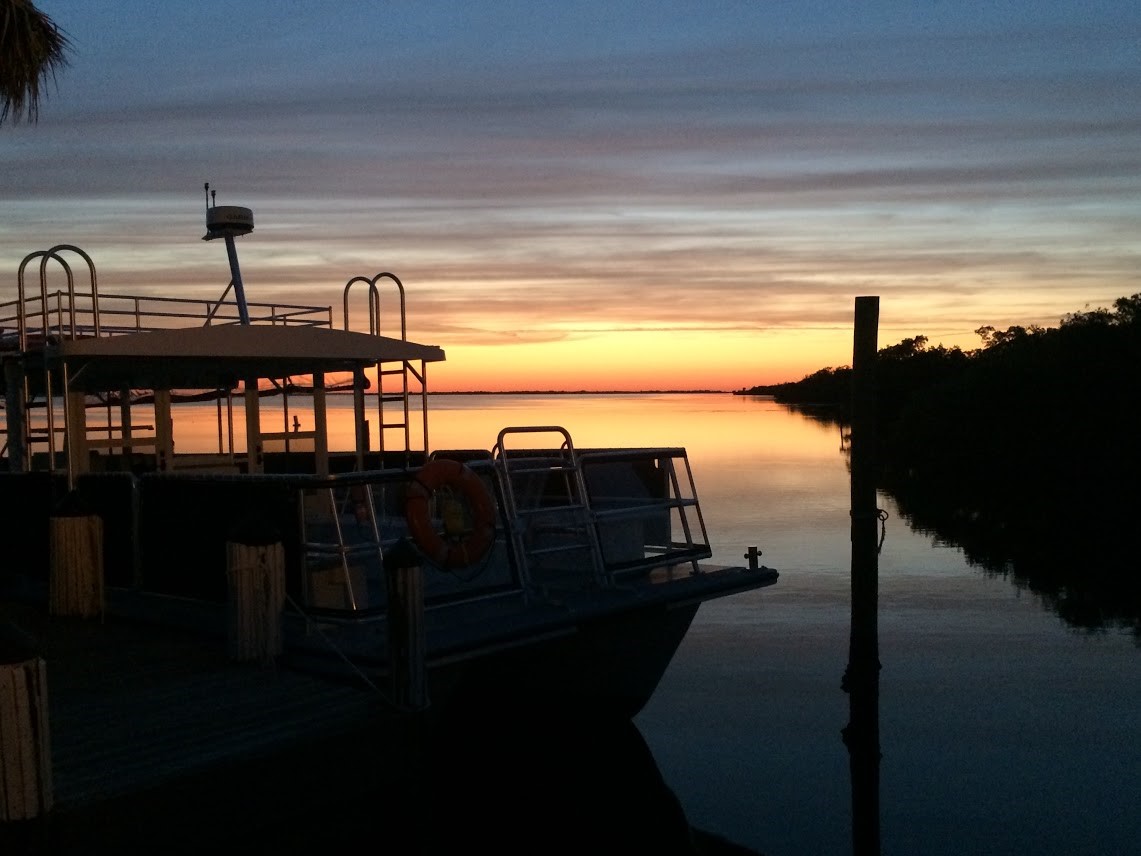 Sunset Cruises
If you've never experienced a sunset on Pine Island, you are in for a treat. Sunset cruises typically depart the dock approximately one hour before sunset. Your Captain will give you a relaxing ride around Pine Island Sound, during which, you and your fellow passengers can enjoy the beautiful and smooth waters of the Gulf Coast. Food and beverage are not provided, but passengers are welcome to bring their own refreshments and food on board. The Captain will idle down as the sun sets, giving you plenty of time to take in the views as you make your way back to the dock.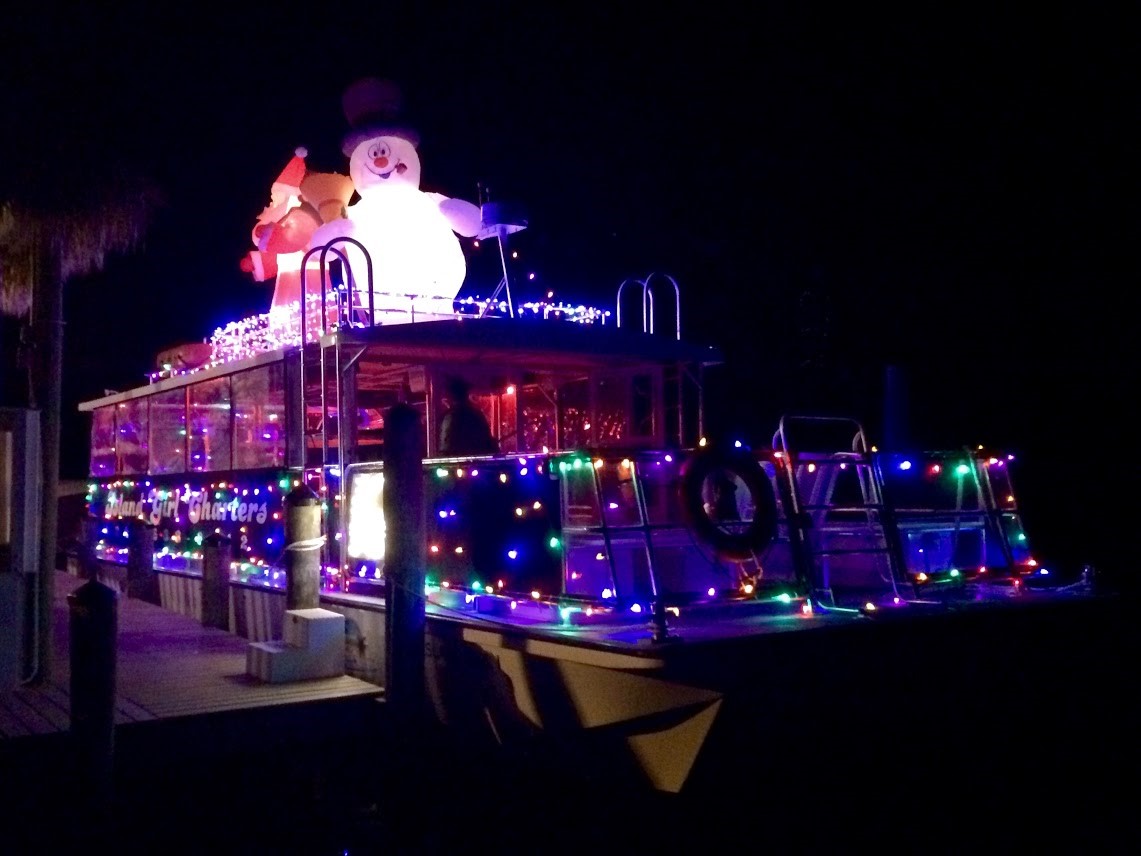 Special Events (Weddings, Holiday Parties, etc.)
Island Girl Charter offers many different options for your special events onboard our fleet of vessels. Please watch for special events on our website or call the Island Girl Reservations desk for upcoming attractions.
Island Girl Charters has the fleet and staff to accommodate any special event you have in mind. Our Captains and crew will respect and cater to your specific needs. From weddings and wedding receptions, to ash scatterings, company cruises, holiday celebrations, and more, all our event cruises are completely customizable. Whatever your event is, Island Girl Charters will be happy to give you a memorable experience in one of Florida's top water destinations.
Tips for Cruising:
Food and drink are not provided onboard, passengers are welcome to bring food or beverages of their choice.
Music may be available if requested ahead of time. This option is especially popular for our Holiday or sunset cruises.
Our largest boat holds 49 passengers.
Island Hopping is available to many of the outer islands in Pine Island Sound. This includes Boca Grande, Useppa, Cabbage Key, North Captiva, and Captiva.
Be sure to bring your cameras on board, especially for the dolphin/manatee cruises and sunset cruises.
Passengers cruising during the day are advised to bring sun block since several sections of the boat will be in open and direct sunlight. If you forget your sunscreen, we have a great selection for sale in our Ship's Store.
Stadium seat cushions are a great idea for multi-hour rides to add some extra support and comfort to the boat benches.
Holiday Schedule
Thanksgiving Day: Office - 8:00am - 1:00pm
Boat Runs - 9:00am, 11:00am, 1:00pm, 3:00pm
Christmas Eve: Office - 8:00am - 3:00pm
Boat Runs - 7:00am, 9:00am, 11:00am, 1:00pm, 3:00pm
Christmas Day: Office - CLOSED
Boat Runs - 10:00am & 3:00pm